Estriol+
Regular price

Sale price

$355.00
FOR EXTERNAL USE ONLY
Estriol+ Topical Replenishing Serum is a nanoemulsified topical serum providing 0.5 mg of bioidentical estriol (E3) per 1 pump dose. Our estriol is derived from phytosterols, natural compounds used to synthesize bioidentical estrogens. Estriol+ is delivered using proprietary lipid nanoemulsion technology for enhanced absorption of ingredients.
How to Use

Apply 1 pump (0.5 mg Estriol) to smooth skin areas such as wrists, inner arms or thighs, neck, abdomen, and chest once or twice daily, or as directed by your healthcare practitioner. Do not use if pregnant, planning to become pregnant, or breastfeeding. Do not use it around the eye area. Keep out of reach of children.
Topical Nanoserum
Storage Instructions
Share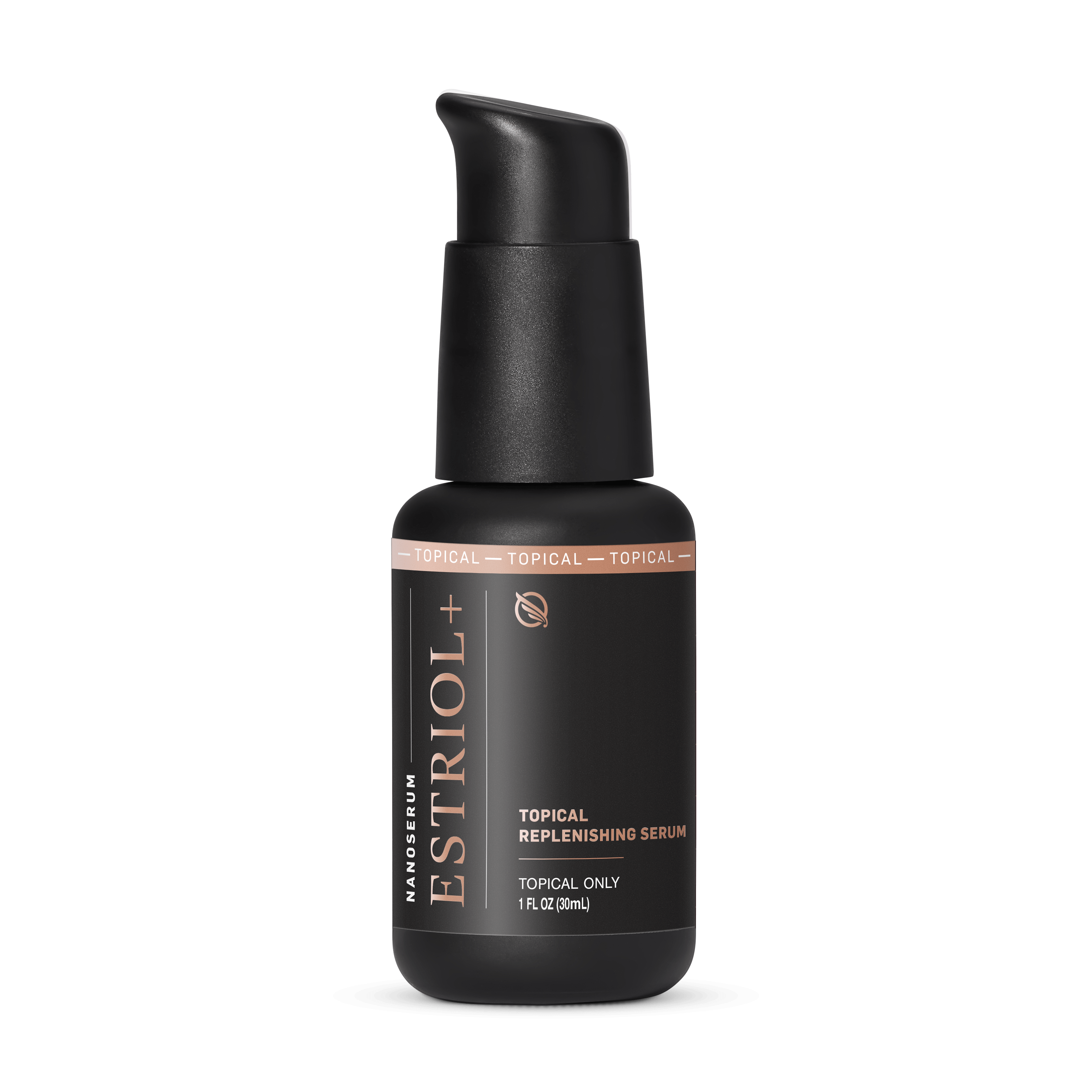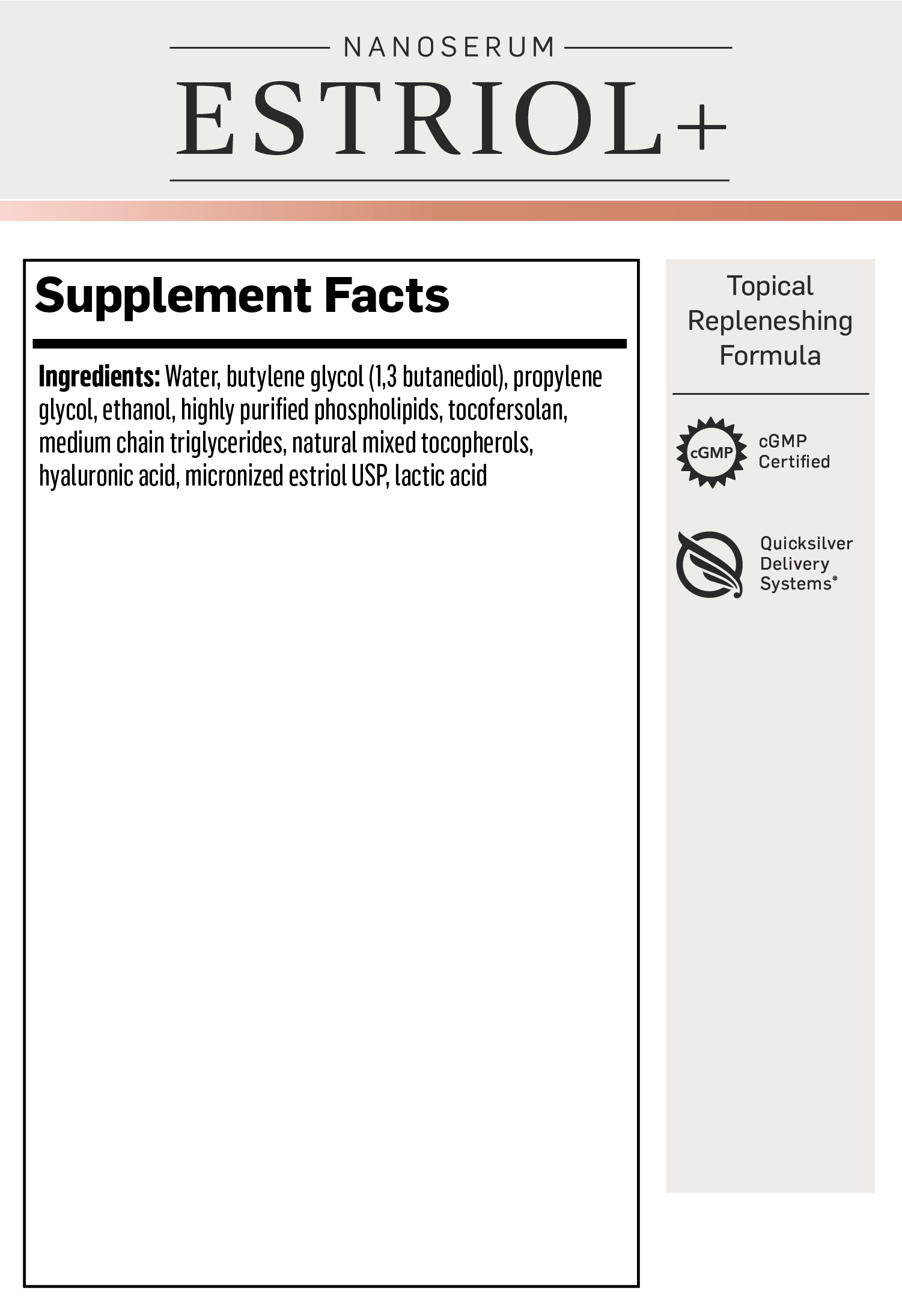 Product Benefits

Frequently Asked Questions
About subscription

Getting your product is simple: Just choose a 4, 8 or 12 week interval and we'll automatically deduct payment from your card on file. You can edit your subscription for future packs or retake the quiz with new goals anytime you want. Having an active subscription ensures you receive a pack each month, helping to form healthy habits!
How do I edit my subcription?

In order to update your pack, simply log in to your account and visit the 'My Subscription' -> Then you will be presented with options to edit your subscription.
How long will it takes to feel the effects of the supplements?

Your physical condition and lifestyle, as well as your diet, are all factors in how you feel. Some people notice a difference right away, while others do not.

However, there is often a great deal of progress taking place on the inside that is unseen or unconscious. Supplements are designed to help the body reach its fullest potential by supplying it with essential nutrients which could lead to positive results in as little as one week or up to three months.

Don't forget though: consistency is key!

Read more on about Quicksilver Delivery System 
I'm not sure if this vitamin is the right one for me

You can take a 

quiz

 to help you find the right product or book a 

consultation

 with one of our practitioners. 
*Statements made on this website have not been evaluated by the U.S. Food and Drug Administration. These products are not intended to diagnose, treat, cure, or prevent any disease. Information provided by this website or this company is not a substitute for individual medical advice. | SVP Essential health limited