Liposomal Glutathione
Regular price

Sale price

$480.00
Known as our master detoxifier, glutathione is an ally in healthy aging, immunity, and detox. Many oral glutathione supplements break down in the stomach before even reaching cells. This liposomal glutathione uses an advanced phospholipid delivery system to deliver core ingredients faster & more efficiently.*
Allergen Free

Gluten Free

Non GMO

Soy Protein Free

Vegan
How to Use

Take 2 pumps by mouth twice daily. Hold in mouth 30 seconds before swallowing. Repeat to desired dosage or as directed by a healthcare professional. Take on an empty stomach, at least 10 minutes before meals. Use within 30 days of opening. If pregnant, consult a physician before use.
The Master Detoxifier
Storage Instructions
Share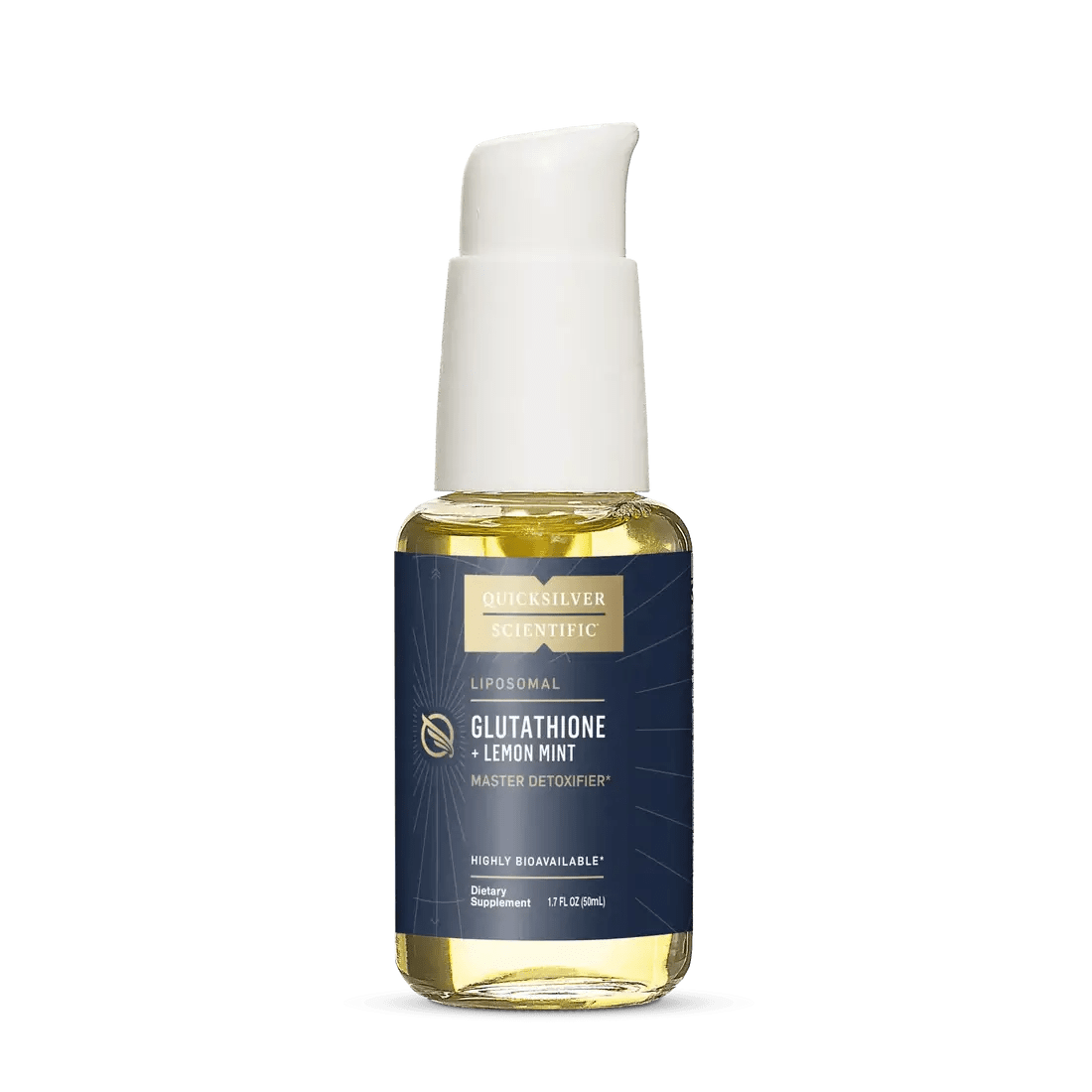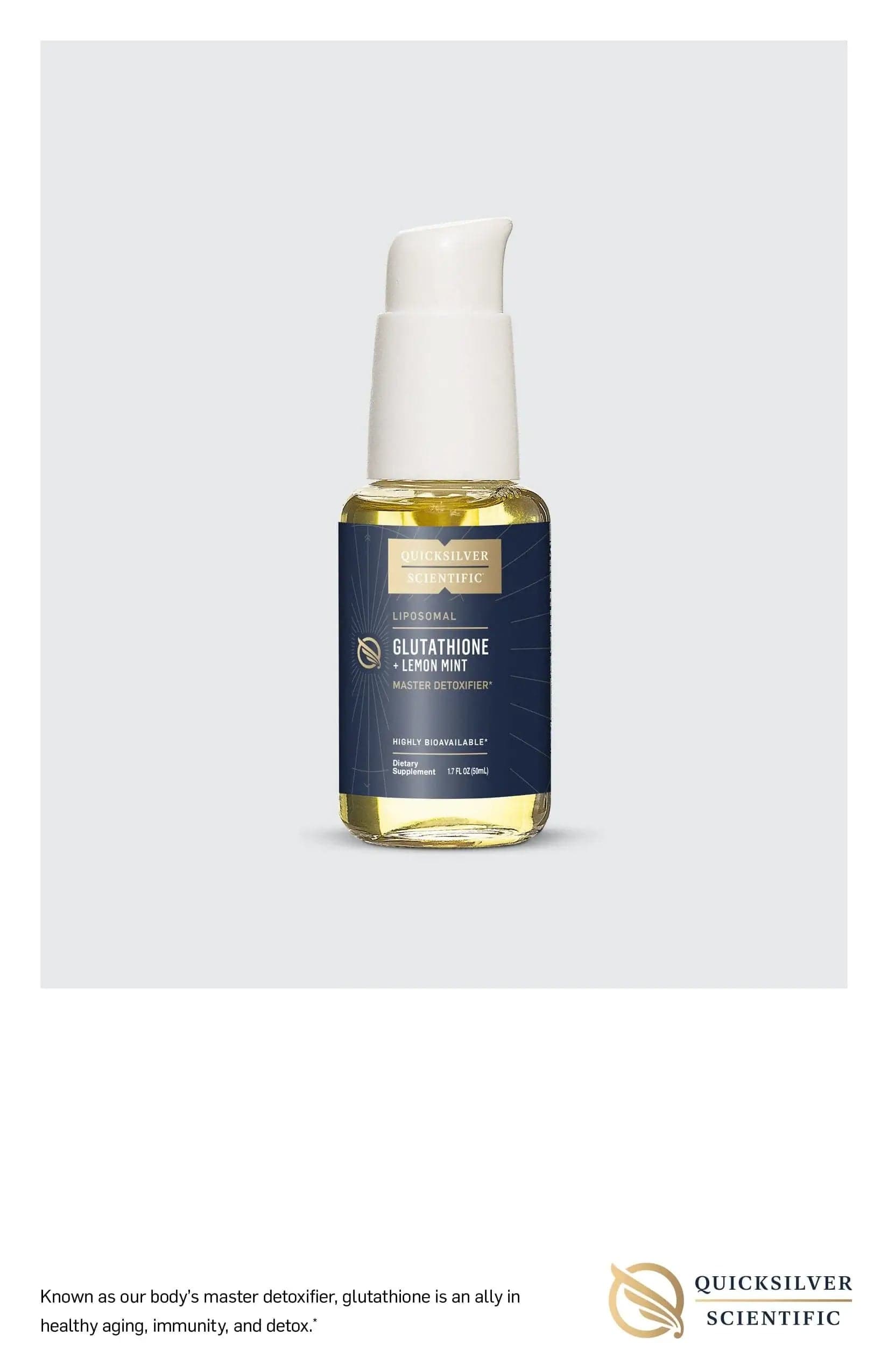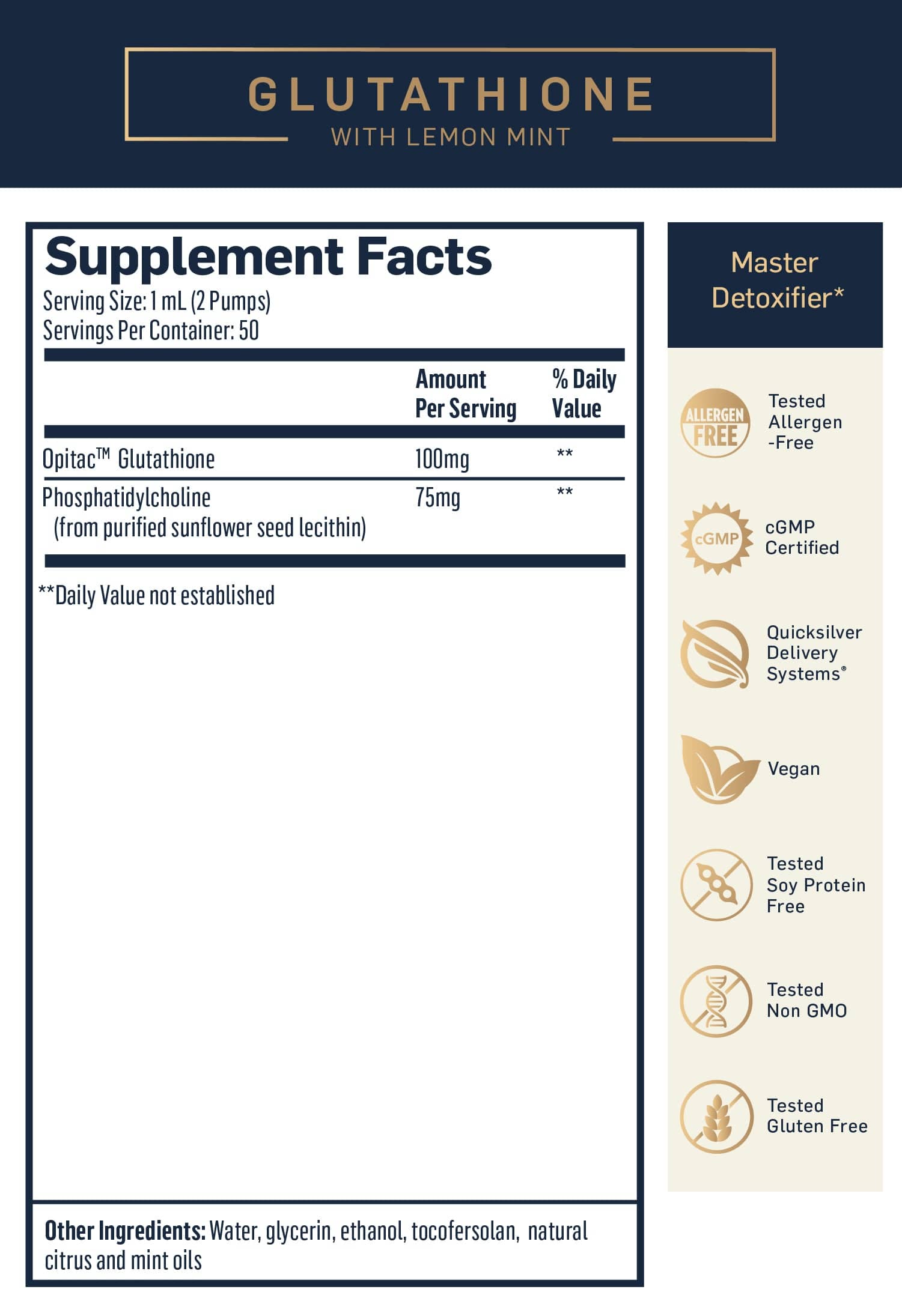 Product Benefits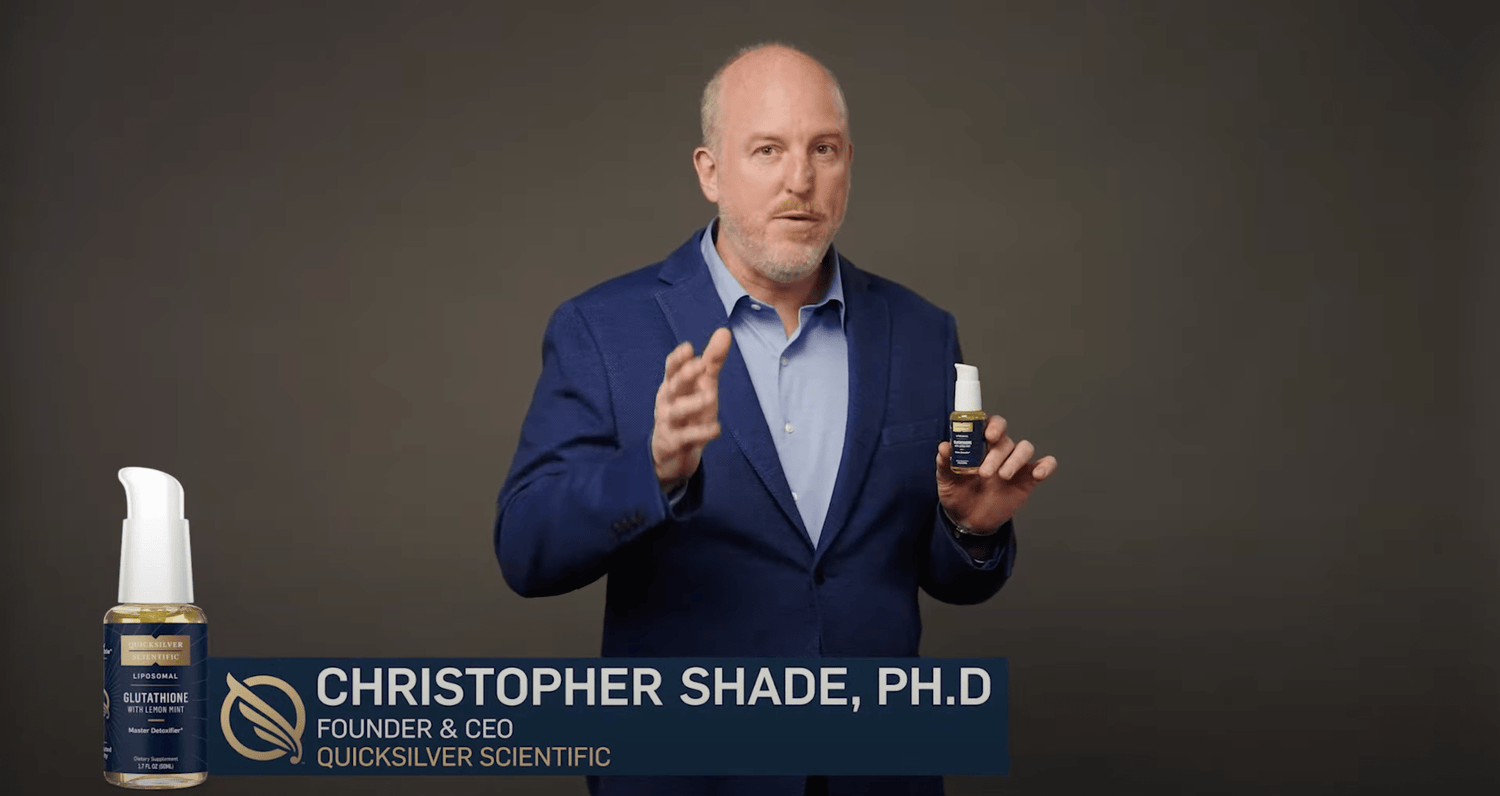 Frequently Asked Questions
About Subscriptions

Getting your product is simple: Just choose a 4, 8 or 12 week interval and we'll automatically deduct payment from your card on file. You can edit your subscription for future packs or retake the quiz with new goals anytime you want. Having an active subscription ensures you receive a pack each month, helping to form healthy habits!
How to manage my subscriptions

In order to update your pack, simply log in to your account and visit the 'My Subscription' -> Then you will be presented with options to edit your subscription.
How long will it take to feel the effects of the supplements?

Your physical condition and lifestyle, as well as your diet, are all factors in how you feel. Some people notice a difference right away, while others do not.

However, there is often a great deal of progress taking place on the inside that is unseen or unconscious. Supplements are designed to help the body reach its fullest potential by supplying it with essential nutrients which could lead to positive results in as little as one week or up to three months.

Don't forget though: consistency is key!

Read more on about Quicksilver Delivery System 
I'm not sure if this vitamin is the right one for me

You can take a 

quiz

 to help you find the right product or book a 

consultation

 with one of our practitioners. 
Total 5 star reviews: 14
Total 4 star reviews: 1
Total 3 star reviews: 1
Total 2 star reviews: 0
Total 1 star reviews: 0
94%
would recommend this product
5 Stars

I got two glutathione IVs before I decided to stop getting glutathione through that route. I purchased the liposomal glutathione to use with the PushCatch Liver Detox. I know that it works because both the IV and the liposomal formulation gave me the same symptom - nasal drainage. The liposomal glutathione takes one to few hours longer than the IV, which works within a few minutes. When I stopped using it, I didn't have that symptom anymore. I like the liposomal glutathione better because it's a lot gentler and I wake up breathing freely. With the IV, I have congestion the next morniing during and waking from an entire night's sleep.

Melatonin

I have been suffering from 2 autoimmune diseases and their chronic pain and side effects. I refuse to take all the pills they want to prescribe me. This has been an answer to my prayers! My inflammation is down, the pain is controlled, and I can get a good night sleep without awful side effects.

5 Stars

XP Arthur Da Lamba - Monday, January 13th, 2020

Liposomal Glutathione is the Most Important Primary Neutraceutical for a whole range of Biological Functions and Physiological Regulatory Function: Gene Expression, Detoxification at the Cellular Level and Extracellular Matrix of Xenobiotics, Heavey Metals and other Toxins, Immunomodulation of Viral, Bacterial, and Fungal Infections, as well the Regulation of Inflammation and Cytokine Expression - Depletion of Glutathione is the beginning of illness and loss of Energy. Quicksilver Liposomal Glutathione is the Best Oral Delivery System! It is Definitely a Favourite!

Melatonin

I have tried many Quicksilver products but this one is my favorite. Great taste and the quality of my sleep improved so quickly! Definitely recommend!

Glutathione

I have previously tried other Glutathione products and didn't notice much effect. Quicksilver's Liposomal Glutathione is the best. After only a couples of day use, I noticed the improvements right away. This product is great quality and the liposomal delivery system is much more effective than others. If you are looking to improve your health and detox, I highly recommend Quicksilver's Liposomal Glutathione!
Reviews Loaded
Reviews Added
*Statements made on this website have not been evaluated by the U.S. Food and Drug Administration. These products are not intended to diagnose, treat, cure, or prevent any disease. Information provided by this website or this company is not a substitute for individual medical advice. | SVP Essential health limited